By 1950 times were fairly normal and a new facility was built at Telfair and 11th Streets.
Over the next 18 years Schafer and Schlapp enjoyed operating the business and growing a reputation for customer service. In 1968 William Schafer died. His son William Schafer, Jr. immediately stepped into his father's place. "I'd only been in the business for six months when everything fell on me." "I'd been around the business and had studied business management and economics at the Citadel, still I had to plunge right in." As a young manager he weathered the gas crisis and some of the stiffest competition.
In 1987 the GMC line was added and in 1990 the difficult decision was made to move the business from downtown to its current location on Washington Road.
---
In 1990 the third generation, William Schafer, III, graduated from college and joined the family business full time. In 1999 the Buick line was added to form the current GM lineup. In 2004 a proud family tradition was continued as William Schafer, III, was recognized by GM as our dealer/operator.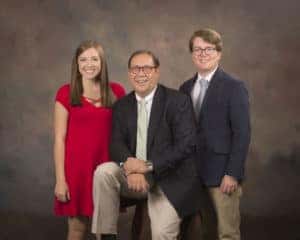 As we pass our 85th Anniversary, it is fitting that we welcome in our 4th generation to the business. Katie Stewart Schafer and William Schafer IV both graduated in the spring of 2018 from Presbyterian College. They will be attending the challenging NADA Dealer Academy School for a year and will learn each department of the Master Automotive Business. We are excited to see what this new generation will bring, with new ideas and technology advancing at such a rapid rate!
Of course as always we strive to passionately serve our customers with the highest level of customer service in the area, industry and above all exceeding our customers' expectations. This focus has guided us for the past 86 years and no matter what the future holds we trust that placing our customers first and providing the best service possible will lead us through the next 86 years and beyond.